URL: tacm.com
Field: Local Museum
The Tallahassee Automobile Museum came to us knowing they needed a modern design. An updated style for their website was certainly a priority for us. With hundreds of online visitors a day, functionality, responsiveness, usability, and security were also at the top of our list when taking over their web presence.
How We Helped
New Design
Design was the biggest need for our friends at one of the city's most well-known museums. They told us they wanted a new design that was mobile friendly, so mobile visitors would have a better experience. We made this a priority like we do with all of our sites. We also updated color schemes, replaced low-resolution images of museum collectibles, and consulted on homepage content.
We emphasized high-resolution images and modern, simple design features and social media to showcase the museum's personality.
Navigation
We decided the museum has two main site visitors – people looking to visit the museum, and people looking to book one of their luxury event venues. When customers visit a website, a lag of finding something by just a few seconds could redirect their business somewhere else. When people enter the museum's site, the two main channels are easy to find so that guests can get what they want and get it fast.
Security
A museum as popular as the Tallahassee Automobile Museum is often a large target for malicious online attacks. With information sharing for things like donation forms and venue rentals, we made sure to emphasize security. Like all of our sites, we attached an SSL security certificate, allowing for an https encrypted connection for safe information sharing. In the background, we are running security screenings on every person that enters our site.
Even with extra precautions such as these, we still know the web world can be unpredictable. We run backups of this site, and all sites we create, so that they can be restored in minutes in the event of any malicious issues.
Analytics Tracking
This is the busiest site we have hosted yet. With such a massive influx of visitors, we need to make sure they are getting what they want. We track all site guests and can even see, in live video recordings, where they are going on the museum's site. This may sound a bit creepy, but it gives us an inside look to make sure that our site visitors are getting what they are looking for, and getting it fast.
We are also able to learn more about our visitors, like where they are accessing the site from and what pages are most appealing to them. The more information we have, the better product we can provide.
Interactivity
The museum has a great following. People from all over the world – yes, WORLD – travel to Tallahassee to visit, and leave feeling like it was worth the trip. We wanted to showcase these testimonials on the website. Embedding TripAdvisor reviews throughout the site allows guests to read about what others before them thought of their experience, and further entices them to want to make the trip themselves!
Facebook is also something that the museum team keeps up with regularly. And they have a great following – over 4.7k likes as the design went live! We made sure to feature everything they share right on the front page, keeping fresh and popular content at the forefront, and showcasing the museum's personality.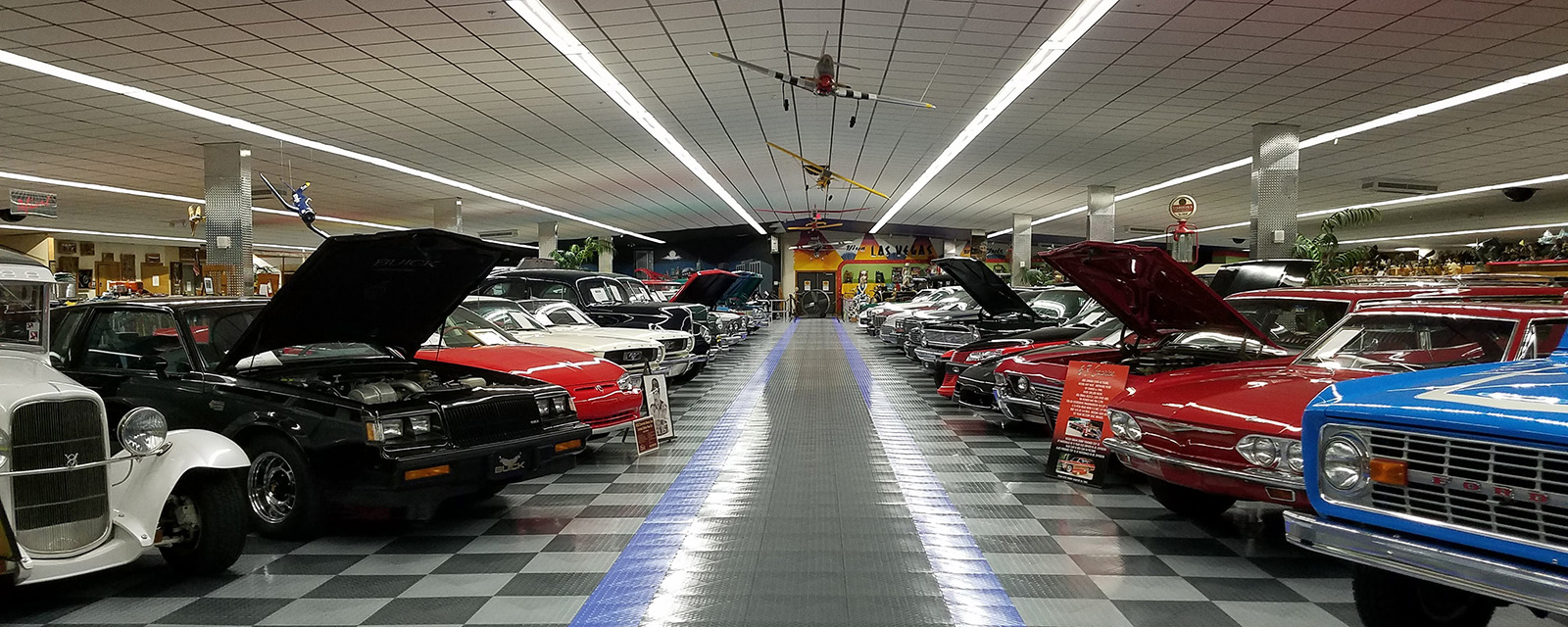 The museum allowed us a great opportunity, with great content to really maximize our design abilities! We look forward to working with them for the foreseeable future and keeping their website modern while showcasing what has made the museum so popular over the years.